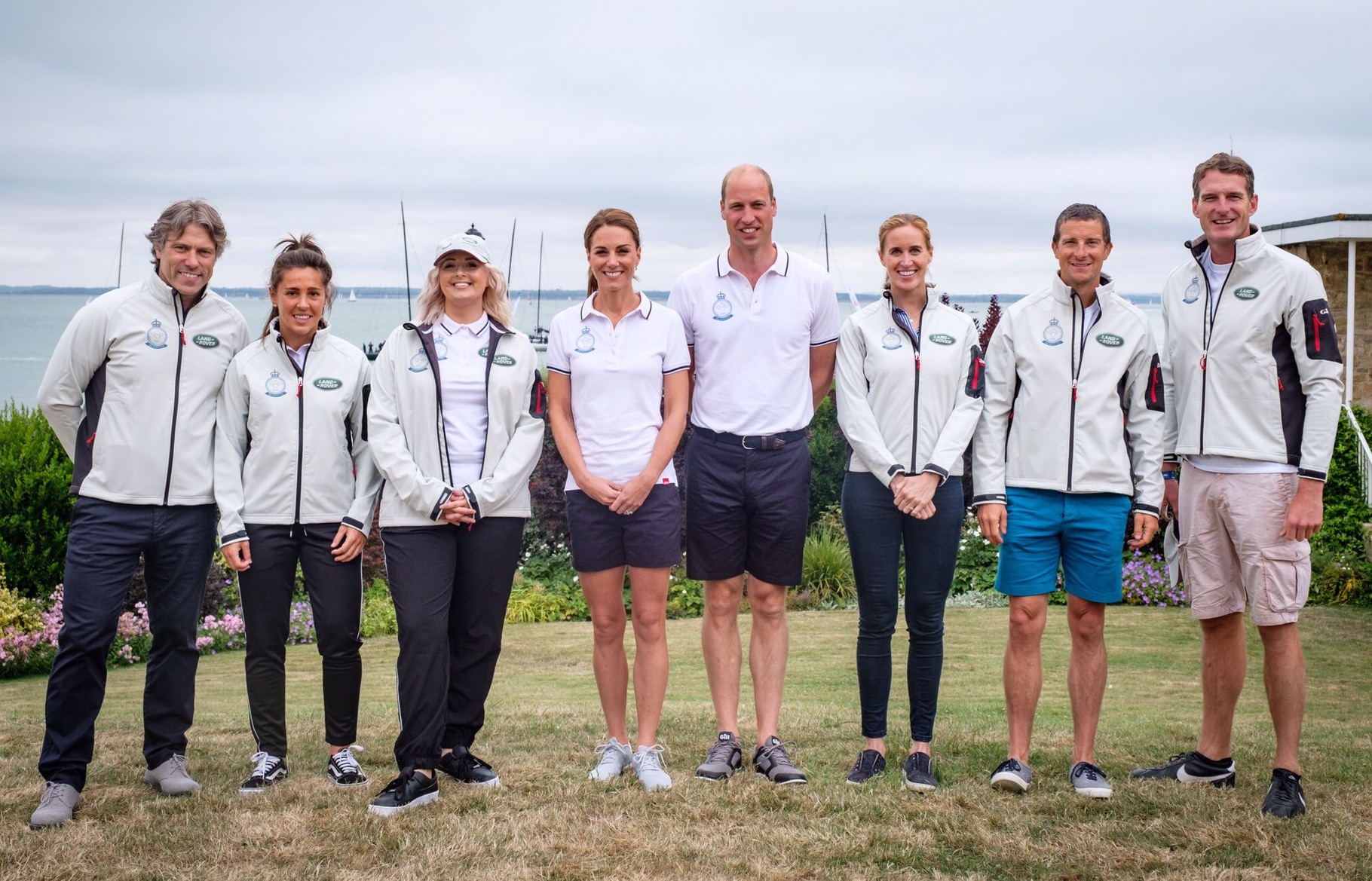 The Duke and Duchess of Cambridge must have gotten some sun on their Mustique holiday, because both of them felt comfortable enough with the state of their legs to wear SHORTS for today's King's Cup regatta. I'm saying that out of jealousy – while my half-Indianness means that I'm always a light brown, my legs are looking very pale right now. So I don't wear shorts outside, which means they'll stay pale. It's a vicious cycle. Anyway, behold! Some photos of William, Kate and Bear Grylls taking part in the sailing competition.
I don't have anything to say about the clothing choices here – they all seem to be wearing specially-made King's Cup polos and jackets. I'm actually sort of shocked that Kate didn't wear jeggings, but I don't know how warm it is on the Isle of Wight right now. Maybe she thought "jeggings are always right, but today I want to wear shorts." Once on their respective competing sailboats, Will and Kate wore their safety harnesses and Kate wore a cute baseball hat too. She really does look cute when she gets to be sporty. Is it just me or does her hair look crazy-long in that ponytail? Embed from Getty Images
Photos courtesy of Kensington Royal and Getty.