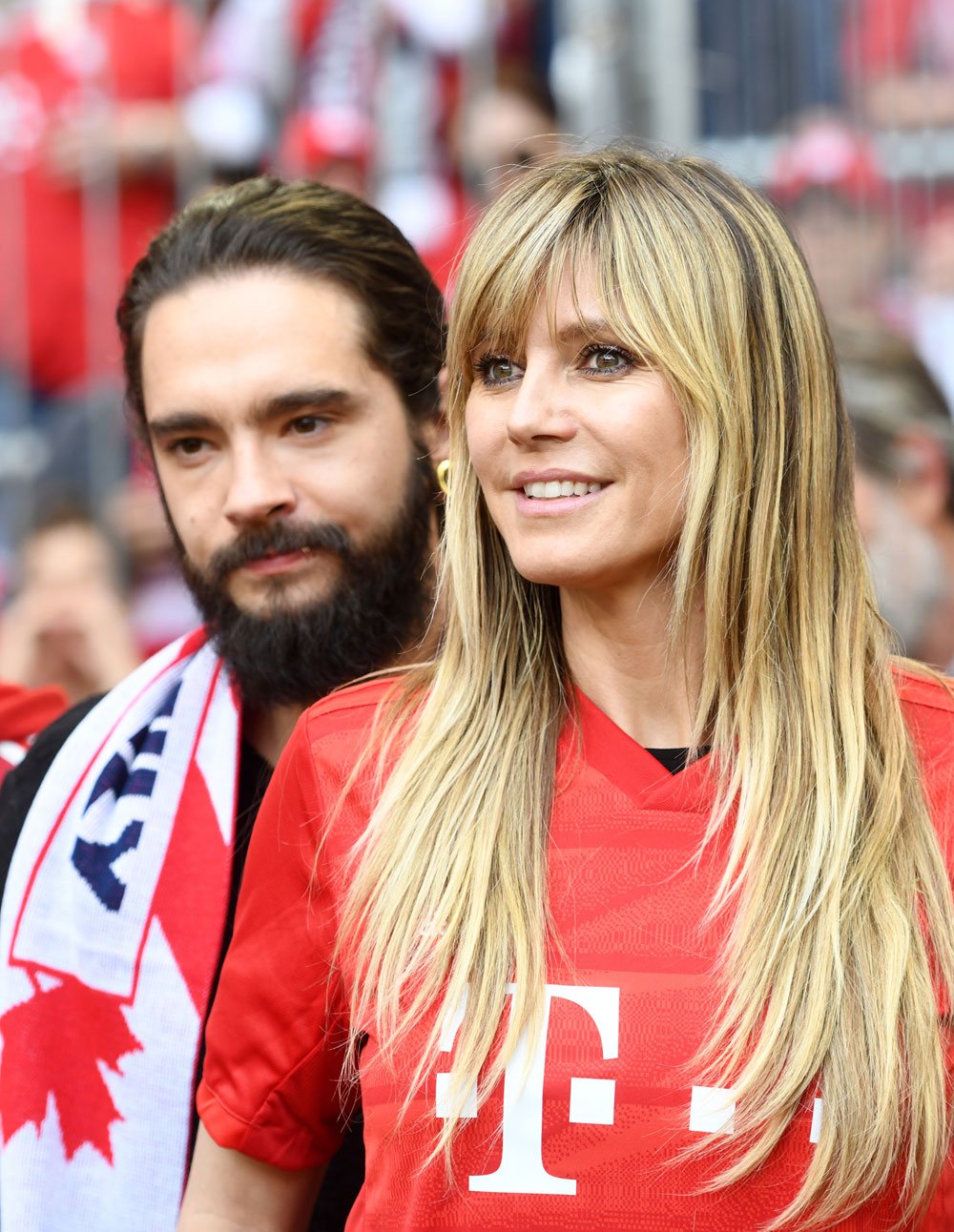 On Wednesday I happened to read this article in the New York Times that warns tourists to not sit on the Spanish Steps in Rome (or wade in Trevi Fountain) unless they bring enough money to pay a fine. The former will cost 400 euros ($450); the latter 450 euros ($500). Those are only two of the new bans that are being enforced in Rome, which, the Times notes, are meant "to 'guarantee decorum, security and legality' by prohibiting actions that are 'not compatible with the historic and artistic decorum' of Rome's center." So I was amused by this story about Heidi Klum and her new husband, Tom Kaulitz, who ignored a no-swimming ban (for the second time!) in Capri's Blue Grotto and are looking at a fine of 6,000 euros. Heidi and Tom just had a lavish second wedding in Capri last weekend.
Just days after their lavish second wedding, Heidi Klum and hubby Tom Kaulitz found themselves in some deep water during their honeymoon.

RadarOnline.com has learned the newlyweds are facing a stiff fine for swimming in the island of Capri's famous Blue Grotto – a serious no-no according to Italian law. The couple allegedly dived into the waters from a yacht shortly before sunset on Monday, August 5. People can visit the grotto by boat, but swimming is strictly forbidden.

"Last night at 5:30 pm Heidi Klum and some friends, there were 20 people, drove to the Blue Grotto, where she took a bath," a statement translated from Italian detailed. "As we know That [sic] this is forbidden, but this time the Italian police stopped them outside."

Klum and Kaulitz now face a fine of 6,000 euros. That's about $6,728 in U.S. dollars.

This is not the first time the couple have decided to take a dip in the forbidden waters. Exactly a year ago, Klum posted a video of her and Kaultiz swimming in the grotto, making out as an unseen singer serenaded the lovebirds.
Heidi Instagrammed that visit from last year:
What the h-ll? I don't understand this. I didn't assume that Heidi was this rich and privileged so as to not give a sh-t about violating a no-swimming ban somewhere and having to fork over 6,000 euros because of it. I'm sure she has the money, but seriously? There aren't other nice places to swim in Capri? According to this website, it costs 14 euros (a bit less than $16) to take a rowboat into the grotto. The website notes that people wait until evening to go swimming, and it's "illegal and dangerous, as the high waves can slam swimmers against the stone of the low cave mouth." So, Heidi is also lucky she didn't get injured. It's not funny or cute to violate a no-swimming ban while you also get serenaded, and to do it a second time shows a whole new level of nerve and disrespect, even if there are other people who also do it. I am curious about the wording of the statement: This site is RadarOnline's source for it. Heidi "took a bath": Is this meant to point out that she was skinnydipping? At any rate, I have to imagine that there are so many better ways to spend nearly $7,000 in Italy, and that if you're Heidi Klum and Tom Kaulitz, you can easily take advantage of them.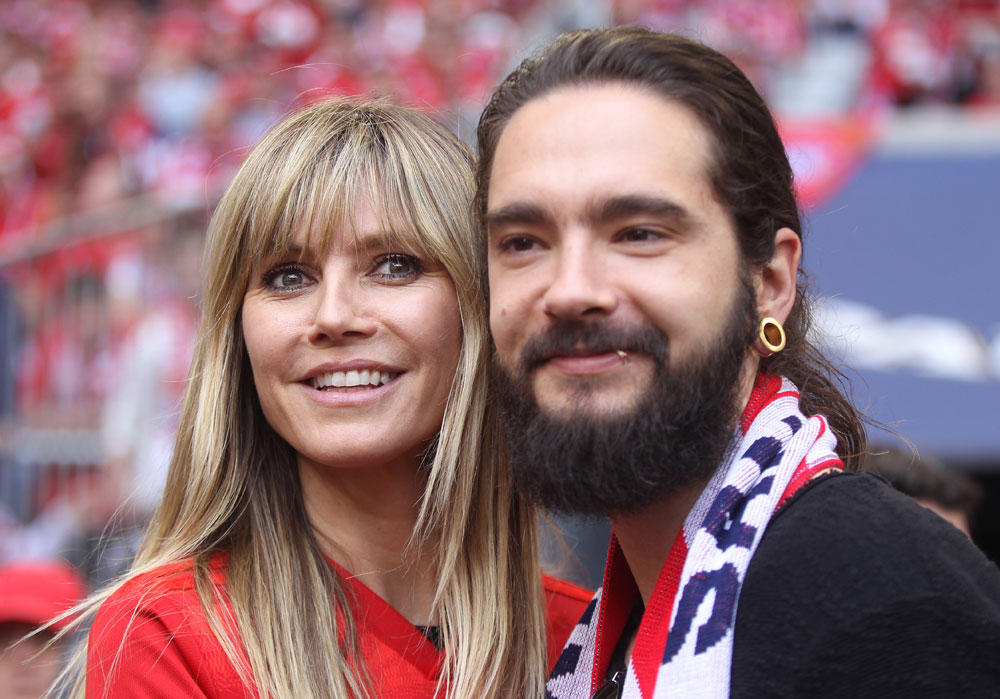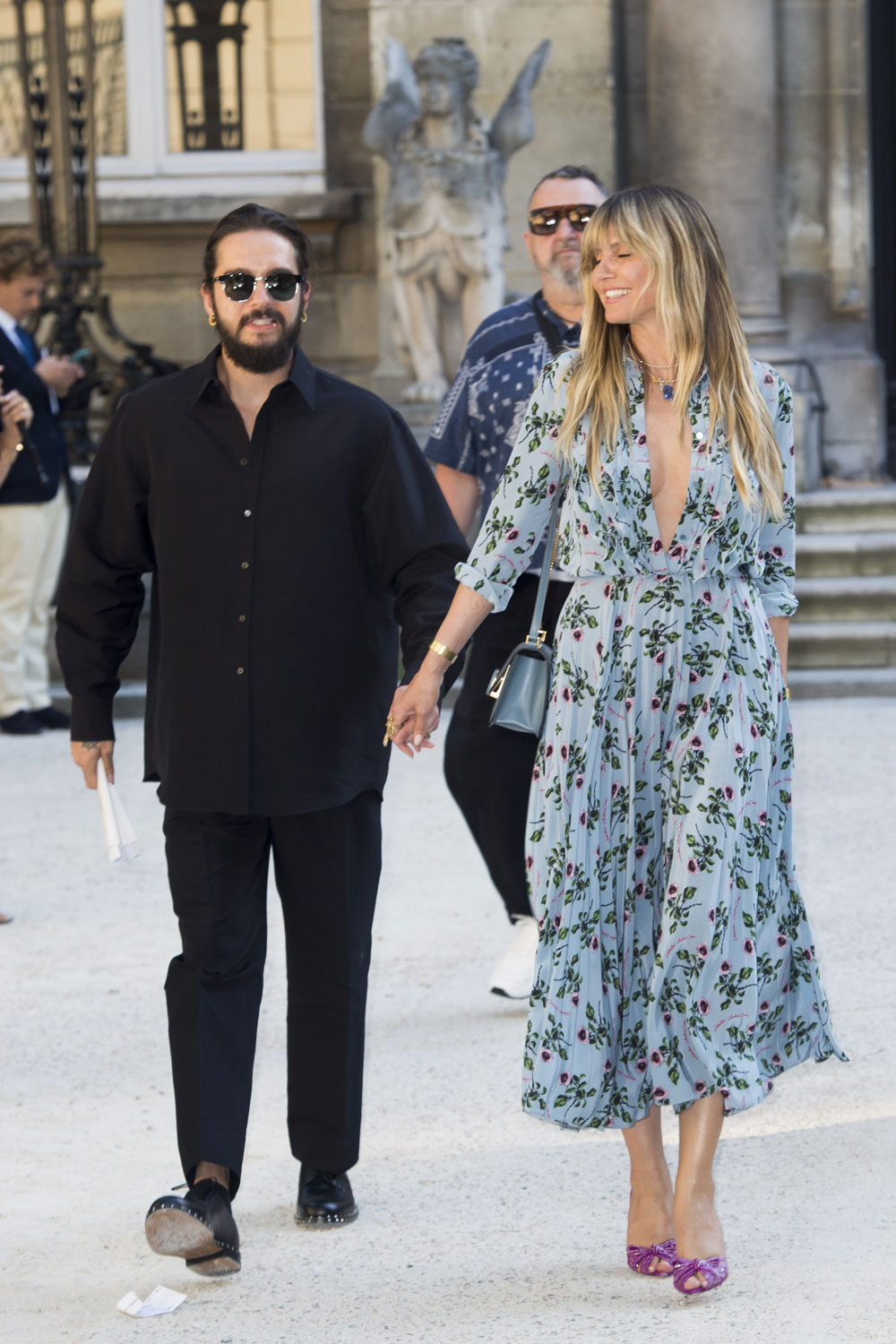 Photos credit: WENN and Avalon.red