The trailer for the film adaptation of Andrew Lloyd Webber's Broadway musical has left social media feeling all kinds of ways … and they're still processing!
It was one of the most eagerly anticipated film adaptations, but now it looks like the first trailer for "Cats" may have had the opposite effect its creators intended … at least for some Twitter users.
Based on the classic Andrew Lloyd Webber musical of the same name, this live-action/CGI hybrid features an all-star cast led by Jennifer Hudson, Taylor Swift, Judy Dench, Ian McKellan, Rebel Wilson, Idris Elba, Jason Derulo and James Corden, so it has a good pedigree on the screen. And yet a first look at those stars in action appears to have genuinely freaked out those on social media … and not in a good way.
No one quite knew what to expect of the project, which had not released any footage prior to dropping its full trailer on an unsuspecting public Thursday afternoon at San Diego Comic-Con. Let's just say no one was prepared for what was unleashed upon the world.
It may have only been two-and-a-half minutes but it may has well have been two-and-a-half lifetimes the way it seared into the brains of so many on social media, who took to Twitter in shock and disbelief at what they had just witnessed. Was it for real? Was it their nightmares come to life? And perhaps most importantly, what did they expect?
The life stage production of "Cats" featured actors in garish cat costumes and became a cultural phenomenon. But it's perhaps the transformation of Hudson and Swift and the rest into human-cat hybrids that was most off-putting. Not since Sonic the Hedghehog bared his teeth has the internet been so shocked by the visuals of an anthropomorphic animal … or two dozen.

We can't imagine the studio was thrilled to see their film trailer trending at the top of Twitter into the night on Thursday not because it was beloved, but because fans were trying to process their shock and, in some cases, horror at what they'd just seen and trying to figure out how they were supposed to sleep now.
And while some fans are still genuinely thrilled and excited about the upcoming project — and loved every moment of the trailer — more of them used Twitter to salve their trauma with memes and brilliantly subversive commentary. You can check out highlights from their healing and coping process below:
Taylor Swift Denies Breaking Instagram with Livestream — Plus, Lindsay Lohan's Random CommentaryVIEW STORY
Whitney Cummings✔@WhitneyCummings
DO NOT smoke weed and watch the Cats trailer3,23312:45 PM – Jul 19, 2019Twitter Ads info and privacy431 people are talking about this

It was one thing to watch the Cats trailer when I knew what I was clicking on, but the thought of it playing for innocent movie goers without any warning is too much to handle.34812:40 PM – Jul 19, 2019Twitter Ads info and privacy37 people are talking about this
The Cats trailer is more scarier that It Chapter 2 trailer #SDCC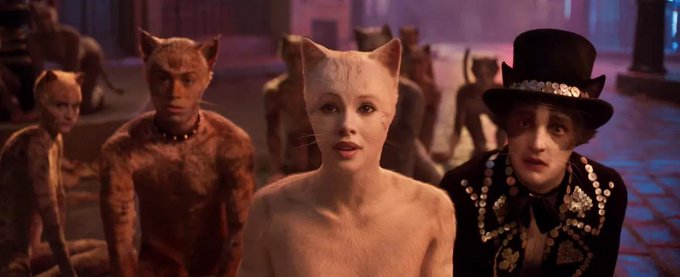 23710:16 AM – Jul 19, 2019Twitter Ads info and privacy65 people are talking about this

JoeyWaggoner (Commissions closed!)@JW_Cartoonist
After seeing the trailer to the new Cats movie, I personally want to apologize to these two.
2,0459:53 AM – Jul 19, 2019Twitter Ads info and privacy481 people are talking about this

Seth MacFarlane✔@SethMacFarlane
Stewie just saw the "Cats" trailer.23.5K10:06 AM – Jul 19, 2019Twitter Ads info and privacy3,514 people are talking about this
Cult Cinema Catacombs@TheseFilmsExist
The Cats Trailer makes the #CatsMovie look like it was filmed in Snapchat.
8426:34 AM – Jul 19, 2019Twitter Ads info and privacy153 people are talking about this
I put the song from Us onto the Cats trailer and I think it fits better.103K6:10 AM – Jul 19, 2019Twitter Ads info and privacy29.4K people are talking about this
i decided to watch videos of people reacting to the CATS trailer and i was not disappointed.
25110:08 AM – Jul 19, 2019Twitter Ads info and privacy43 people are talking about this
who the fuck thought any of us were mentally well enough to consume that 'cats' trailer? irresponsible marketing. read the FUCKN room10.1K11:05 AM – Jul 19, 2019Twitter Ads info and privacy1,117 people are talking about this
If anyone wants to have a nightmare tonight, watch the Cats trailer. Chilling.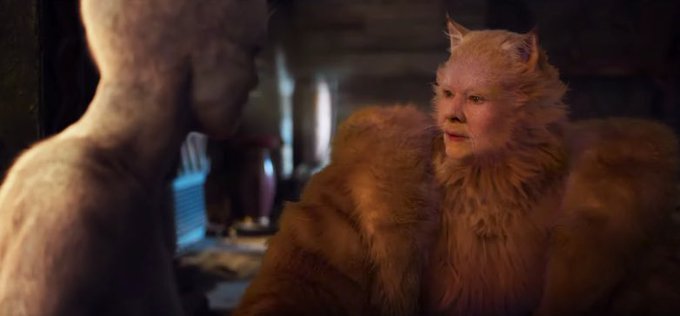 1835:37 AM – Jul 19, 2019Twitter Ads info and privacy38 people are talking about this
Y'all, this Cats trailer.. I-29111:04 AM – Jul 19, 2019Twitter Ads info and privacy56 people are talking about this
If you'd told me yesterday that today a mere movie trailer would cause me to yell "NO. NO!" while alone in my own home, I wouldn't have believed you. Congrats, #CatsTrailer113:38 PM – Jul 19, 2019Twitter Ads info and privacySee tammy golden's other Tweets
So was the goal of the Cats trailer to make us uncomfortable?7,4917:01 AM – Jul 19, 2019Twitter Ads info and privacy748 people are talking about this
Franchesca Ramsey✔@chescaleigh
Sonic watching the #CatsTrailer like
68510:35 AM – Jul 19, 2019Twitter Ads info and privacy96 people are talking about this
Jake Baldino@JakeBaldinoReplying to @catsmovie @UniversalPics
This trailer made me hate my real cat9,3785:15 AM – Jul 19, 2019Twitter Ads info and privacy1,075 people are talking about this
Just showed her the CATS trailer
1659:35 AM – Jul 19, 2019Twitter Ads info and privacySee Quinn Sutherland's other Tweets
Anthony Oliveira@meakoopaReplying to @meakoopa
ok well I watched the CATS trailer and I am insane now5758:43 AM – Jul 19, 2019Twitter Ads info and privacy59 people are talking about this
My reaction to the new Cats Trailer

Its not too late to stop this movie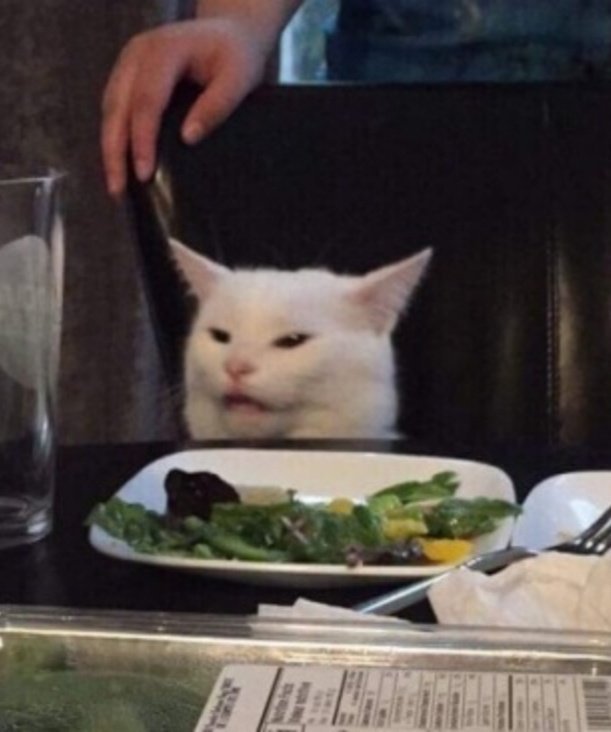 1468:26 AM – Jul 19, 2019 · Calgary, AlbertaTwitter Ads info and privacy15 people are talking about this
Sometimes, dead is better… #CatsTrailer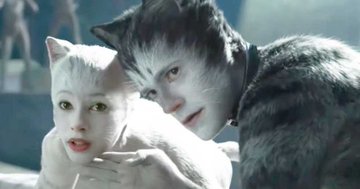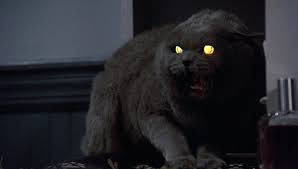 3717:54 AM – Jul 19, 2019Twitter Ads info and privacy115 people are talking about this
can't believe how demonic the cats trailer looks
9615:29 AM – Jul 19, 2019Twitter Ads info and privacy133 people are talking about this
i watched the CATS trailer and it was so demented i cant speak2075:30 AM – Jul 19, 2019Twitter Ads info and privacy19 people are talking about this
Didn't get much sleep last night because of that Cats trailer33:38 PM – Jul 19, 2019Twitter Ads info and privacySee Ross Miller's other Tweets
It can't be that bad, I thought, before I watched the #CatsTrailer
Surely it can't be that bad…33:37 PM – Jul 19, 2019Twitter Ads info and privacySee Chloe 's other Tweets
Ok look. I love Taylor with all my heart, but when it was *first* announced that Cats will be made into a movie, I kept wondering how they'd do it.#CatsTrailer

Then I watched the trailer.

Me:3:37 PM – Jul 19, 2019Twitter Ads info and privacySee Liz Kay's other Tweets